a true texas style smokehouse
CHECK OUT our YouTube Channel: BBQ With Jason
Since the early 1900s...The story has it that Great Grandpa Joseph Pelzel was known for his smoked brisket in Pilot Point Texas. While we cannot locate the original recipes, rumor has it that the briskets would be marinated in ketchup and yellow mustard, then boiled, and smoked.  Our pitmaster Jason Pelzel has crafted a modern Texas inspired barbecue menu and prepares it all using locally sourced Indiana oak wood to build his fire to smoke the meats.
We do our best to smoke enough meats to serve the lunch crowd. Since we do not serve any leftovers from the previous day, we do intend on selling out (or getting pretty close). We're pretty good at estimating how much to smoke, but some days are unexpectedly busy and we sell out early.
If you arrive close to or when we open, you'll probably have lots of meat to choose from. If you arrive close to when we close, we'll probably be running out of meats.
To ensure you get to try everything you want, arrive nice and early or place a pre-order for take-out!
Follow us on Facebook, Instagram, and even learn some barbecue tips on our YouTube Channel: BBQ with Jason.
NOW SERVING A ROTATING SELECTION OF COLD BEER!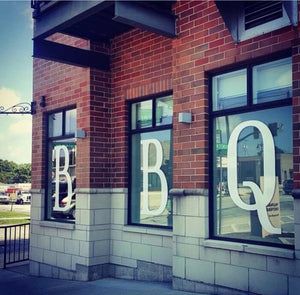 Open tuesday-saturday for lunch 11a-3Pm (unless we sell out sooner). closed sunday & monday.
55 University Drive, Suite 100. Valparaiso, Indiana 46383
Contact Us: telephone: 219-242-8761 email: info.prime.smoked.meats@gmail.com